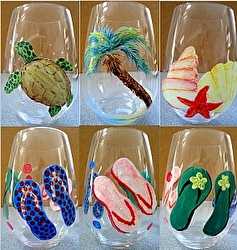 A new venture...glass painting!

A friend wanted some "beach-themed" wine glasses for a special beach party for her co-workers. I had never painted glass before but agreed to accept the challenge. What fun!

I mixed colors from red, blue, yellow, white, and black. After air drying and baking in the oven, the designs are set. Pass the wine!